How smoking gradually affects your health can be easily seen from your daily lifestyle.
Smoking involved in very much cases of lungs cancer, stroke, etc in most countries wether it is an active or passive one.
Even when you do not smoke at all, you may still absorb the harmful chemical through someone who spread the substance within the air.

The moment you smoke, the toxic chemicals will kick in no second as it targets your brain, heart, and other organs.
The worst part is that a smoker is able to spread their toxicity through the air to someone who is innocent inhaling it.

You can be counted as a passive smoker if so, and the long term impact that you will get is that two times risk of getting asthma and lungs problem including infection within.

You may appoint a Medi-Call doctor to do a check up on your body or ask for tips to stop if you have been smoking for a while.

Now you can catch up to us by calling the Call-Center or use the Medi-Call application to get a quick treatment through homecare.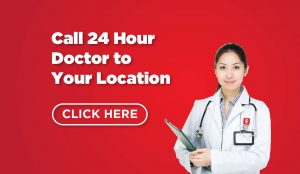 Smoking Gradually Affects Your Health
Once you smoke, it takes a lot of time just to get off of it.
It reduces the health of the smokers through times. Once you get addicted to it, there will be some consequences that you may get from this bad habit such as :
Cancer
The amount of tar and nicotine that get in will slowly contaminate the airways within the alveoli that can be found in your lungs.
Does not matter how much cigarettes that you have smoke, the effect will surround almost every parts of your body beside lungs.
Stroke
The symptoms can be classified through your body move once the toxic has reached some parts of your body and trigger the cardiovascular disease.
The blood flow would be narrowed as the blood clots are covering it from going to heart.
Dental Problems


Not only respiration, the tobacco within a cigarette may damage your tooth sensitivity especially if you are using a chew tobacco which makes it worse for your gum for a long time.
If you ever start to feel uncomfortable with your body or unstoppable coughing, it is better to make a call through the Medi-Call Application or the Medi-Call Center if the symptoms are getting worse.