You might not have heard about the disease before, but Urethritis can be considered common around teenagers and young adults as they often do not pay more attention to their privates. 
Urethritis is a condition where the urethra that channels and carries urine from bladder to outside of your body becomes inflamed and irritated due to bacterial infection.
The disease usually occured through sexual intercourse without protection, where the infected partner transmit the bacteria by the genital fluid. 
The first thing that may you feel after being infected by the bacteria is a frequent need of urinating.
You may feel a bit or huge pain when the urination is being done, the symptom may show that you have been infected by the Urethritis. 
You can consult to a doctor if you ever feel a sudden uncomfortable feeling withing your genital, get the best resolution or treatment of your disease by taking antibiotics injection that you can easily get by contacting us at
If you ever feel a sudden unrelieved, might as well to contact Medi-Call Doctors . You can also make an appointment with the doctor via Medi-Call Application.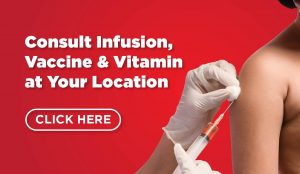 Urethritis
There are various types of Urethritis, and some of them are the main cause of the infection. The bacteria that causes the disease include :
Gonoccocus 


The bacteria that appears through an unsafe sexual intercourse wether it's vaginal, oral, or anal for both males and females.





The symptom that can be recognized is a painful urination, followed by a sudden discharge that produce pus from the tip of your penis or vagina.





An infected mother can pass the bacteria to her newborn. In babies, the Gonoccocus will affect the eyes.
Chlamydia Trachomatis 


This bacteria are spread through an infection from unprotected sexual intercourse wether it's vaginal, oral, or anal for both males and females.




The infection works when the infected person has made contact by their genital fluid to the partner.
Escherichia Coli 


The E. Coli bacteria can be passed through sexual intercourse just like the other two, but this one is very common for

Urethritis

disease.

You may feel a frequent need of urinate once you have been infected, and constant itching all the time.
Cytomegalovirus


The following bacteria is kind of different from the others since it does not appear from sexual intercourse. The

Cytomegalovirus

is type of bacteria that will emerge if your genital has an injury around the urethra, allergic reaction, or sensitivity to chemicals found in contraceptive cream.
Some genital may also get infected by this bacteria even if they use soap, since some of them are sensitive to chemical fragrance.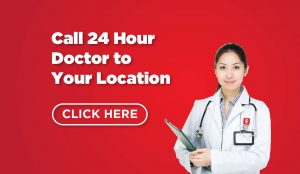 But shall not be worried no more, because we have the resolution for your cure if you do not feel comfortable facing the doctor in the hospital.
Medi-Call provides you a service to appoint a doctor on your own.
You can contact the Medi-Call Doctors through Call-Center 24 Hours to make a home service by the doctor in order to get your problem solved in private, or you may do it via  Medi-Call Application.