How to prevent malaria while traveling, especially if the place is at high risk of malaria? Travelers need to recognize the most effective way to prevent malaria while traveling.
Traveling to tropical countries is very vulnerable to diseases such as malaria. For people who often travel from place to place, they certainly need to protect themselves by taking preventative measures to avoid malaria. Malaria usually comes from mosquito bites and is still a contagious health threat. People who have very low immune levels tend to get malaria easily. In addition, data from UNICEF also estimates that more than 40 percent of the world's population is at risk of malaria. It only takes one bite of Anopheles mosquito for people get infected by malaria. Unfortunately, malaria vaccines are not yet available.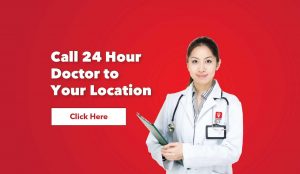 If you are going to travel to the tropical country, make sure you have equipped yourself with malaria prevention knowledge because tropical countries with warm temperatures are the most favored locations of these mosquitoes. If necessary, discuss with professional doctor through Medi-Call application about the dangers posed by malaria. This needs to be done in order to get relevant information about the disease. For that matter, find out how to prevent malaria while traveling in this article.
Malaria and its Symptoms
Malaria is a contagious disease in the tropics area. It exists due to the environmental conditions that are suitable for the breeding of Anopheles mosquitoes. Warm temperatures and standing water, both fresh and brackish, are the best breeding grounds for Anopheles mosquitoes. Unfortunately, such areas are generally actually interesting for tourists to visit. This disease can quickly cause loss of consciousness, difficulty breathing, seizures, shock, to more serious problems, such as heart, lung, kidney, or brain failure.
Female Anopheles mosquitoes carry the plasmodium parasite which will flow in the bloodstream and eventually land in the liver after the sufferers are bitten by these mosquitoes. These parasites then multiply and re-circulate in the bloodstream to attack red blood cells. After a few days, sufferers will begin to experience symptoms of malaria such as high fever for 2-3 days, chills, and muscle aches. If you have experienced these symptoms, treatment needs to be done immediately within a period of four weeks. Immediately see a doctor or you can book a doctor at Medi-Call hotline +62 81210783387 without queue. Traveling to malaria endemic areas might be increasing the risk of the disease. Especially pregnant women, babies, young children, and parents who have weak immune system. So, it is very important for those who often travel a lot to acknowledge yourselves in how to prevent malaria while traveling, because prevention is always far better than treatment.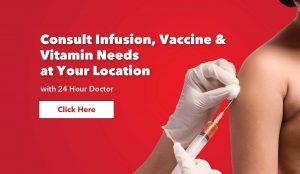 The most effective way to prevent Malaria while traveling
There are several things you can do in how to prevent malaria while traveling, wherever and whenever you are. The most important and first thing you have to do is protect yourself from mosquito bites by following these tips:
The first and most important thing to know is the body's resistance while traveling. Moreover, the temperature and climate in the country or destination place is also things to consider for travelers. For that reason, travelers should build their risk awareness once they plan to travel the areas at high risk of malaria. This is the basic thing to know for travelers in how to prevent malaria while traveling.
Use insecticide-treated mosquito nets
For travelers who stay in a hotel, an inn with a low level of environmental health or in the open area, equip yourselves with insecticide-treated mosquito nets is the best step to prevent mosquito bites. The use of insect repellent is also recommended. By using this nets, it can be the effective way in how to prevent malaria while traveling. Female mosquitoes carry malaria parasites and their bites eventually cause malaria. Furthermore, keep the air conditioner on, especially at night, because Anopheles mosquitoes can't live in a cool place.
Another method of how to prevent malaria while traveling is by using antifungal cream. Use it in a day and a night for best prevention. In addition, the use of insect repellent or anti-mosquito lotion is also recommended because mosquitoes can't resist with the smell of components in insect repellent.
Even if it's in a warm or hot place, try to wear long-sleeved clothes. It's better to wear long sleeves when you sleep and also at night. If you have to go out at night or do outdoor activities, use it that can cover the body to prevent mosquito's bites. This tips is the simplest way of how to prevent malaria while traveling.
Doxycycline or prophylactic is a low-dose antibiotics. You can get these antibiotics by using a doctor's prescription. Doctors usually prescribe malaria prevention medicine depending on the geographical area of ​​your destination and its environment, while also considering your age and current health condition – including whether you are pregnant, and have certain medicine allergies or not. For that matter, it is recommended to consult a doctor for acknowledging further information about how to prevent malaria while traveling. You can consult a doctor through Medi-Call application.