Get rabies immunoglobulin injection in Bali if you plan to travel Bali. This is one of the preventative measures to avoid being infected by rabies.
Travelers may be exposed to wild animals when traveling to Bali. As a matter of fact, rabies still becomes a threat in Bali as there are exposing wild or stray dogs who haven't been vaccinated. Besides having rabies vaccine, rabies immunoglobulin is also required to treat rabies effectively. Therefore, travelers are suggested to get rabies vaccine and rabies immunoglobulin in Bali if they want to visit Bali.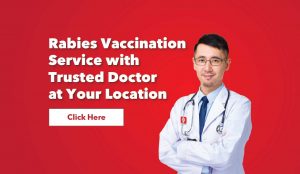 Rabies Immunoglobulin
Rabies immunoglobulin is a drug made from antibodies to attack rabies virus. It is used to prevent rabies after the sufferer is being exposed, for example after being bitten by an infected dog, cat, or bat. Rabies immunoglobulin is given after the wound has been cleaned with water or povidone iodine and then followed by rabies vaccine. Rabies immunoglobulin is injected at the wound into the muscle. However, rabies immunoglobulin is not needed for those who have been injected with rabies vaccine. Sufferers usually will experience several side effects after being injected by rabies immunoglobulin. The most common side effects include:
Headache

Dizzy

Nausea

Reaction to the injection site (pain, swelling, itching, redness, bruising)

Pain in the stomach area

Muscle ache
However, there are several conditions that are forbidden for you to get this vaccine, such as allergic to vaccine drugs, have HIV/AIDS or cancer, and are taking immune-lowering drugs. If you experience severe side effects of rabies immunoglobulin, you should consult a doctor first before doing a rabies vaccine.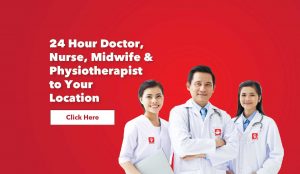 Get Rabies Immunoglobulin Injection in Bali
Bali is still vulnerable to rabies exposure. Anticipation of threats to rabies cases continues. This is because there are a lot of wild or stray dogs in Bali that have been vaccinated. Travelers who visit Bali may be exposed to rabies while traveling in Bali.
For that matter, bear in mind the importance of get rabies immunoglobulin injection in Bali if you visit Bali. If necessary, you can use Medi-Call's service regarding rabies immunoglobulin in Bali. Get rabies immunoglobulin injection in Bali through Medi-Call application or simply contact Medi-Call Call Center at +62 81210783387 to get rabies vaccine to your location.
However, if you plan to get rabies immunoglobulin injection in Bali, consult a doctor first. Tell your doctor about your medical history so the doctor will consider whether or not you need to get rabies immunoglobulin injection in Bali.
When to get rabies immunoglobulin injection in Bali after being infected by rabies virus?
Rabies immunoglobulin is useful for neutralizing rabies toxin that enters as soon as someone is bitten by a dog. It is generally only given once by injection around a dog bite wound.
If the wound is classified as a high risk injury both rabies vaccine and rabies immunoglobulin injection should be given. The high risk injury includes: 
deep wounds in the head or neck;

wide wounds on the shoulder, fingers, or genitals;

cuts in many places.
In addition, the injection of rabies vaccine and rabies immunoglobulin in Bali needs to be a concern. When the right time for a rabies vaccine can be given depends on the examination by a doctor. If you are bitten by a dog in Bali, you should immediately consult a doctor to make sure the need for this rabies vaccine.